We are now in Spain. Shooting hdri maps for you. We are a little bit crazy but working harder than ever.
Hi, my name is Grzegorz Wronkowski. I make my living selling hdri maps for 6 years. I do live with my family in Poland, therefore every year there are 3-4 months of good weather so I can pick up my old Nikon D800, heavy Manfrotto tripod and go outdoor for shooting sky, roads, nature, landscape and turn that shots into hdri maps you guys like to use for CGI. Winter was coming and I was so desperate that my business is not prospering well, that some action was needed.
So I decided to go to Spain for winter shooting. Nothing special. You just flight by a plane, rent a flat and a car and you are set up and ready to shoot. But as I have family and recently not much income from my hdri business, I have decided to go with my rusty, 20 years old motorhome from Poland to South Spain. I drove 2800 km alone, it took me more than 3 days as I was using only free toll roads, and my car is really slow (max 85km/h). My girlfriend and 8 months' son took a plane to Alicante, so I picked up them from the airport and we are now together back again in our small motorhome.
Before leaving Poland I purchased second-hand, 20 years old solar panel with a controller for 60€, and a gaming laptop on credit. Some guy I met on the parking helped me to set up a solar panel. We figured out together that it is the best not to attach it to the roof, but to put it by car and head it towards the sun so it gives 100% more energy. Maybe not so handy solution, but it works for me.
As I decided to focus mostly on shooting hdri skies, I found nice flat land by Torrevieja where we are staying on parking by the beach. Every morning I go to shoot sunrises, then I come back, work with everything around, then in the evening, I go to shoot the sunset on the beach. During a day there is usually enough light so 120W panel can power my gaming laptop for 3-4 hours of continuous work. I have successfully run Blender with Corona, and processed a few hdri maps. I needed only to turn off GPU support in PTGui as it was taking too much energy and crappy Chinese power converted was beeping as old discharged Nokia 3310.
I missed some gorgeous sunsets, just because Promote Control didn't want to work. I even drove to Murcia photo repair service thinking that it could be caused by a loose USB port in my Nikon D800, but finally figured out that it was just shooting cable I needed to replace. Although everything seems crazy and naive, actually it works pretty well. My family is happy and we enjoy warm Spanish weather together on the beach, I am shooting hdri maps all the time, new content is coming very fast. I hope that sooner or later hdrmaps will work better. I am doing the best I can as you can see.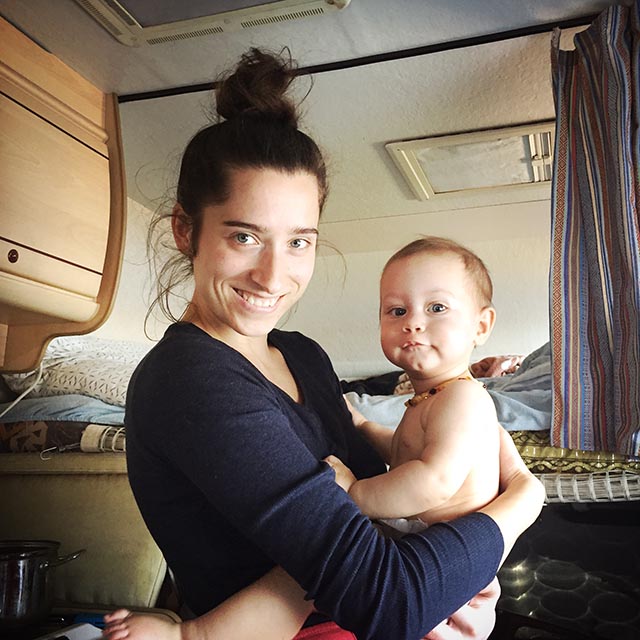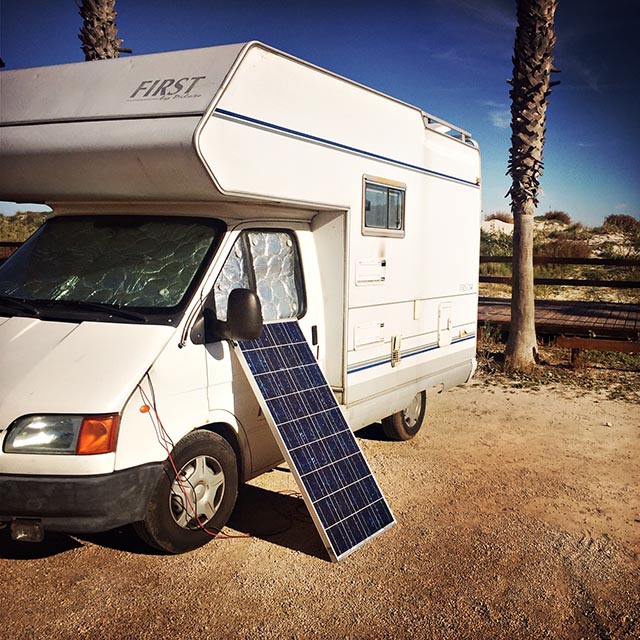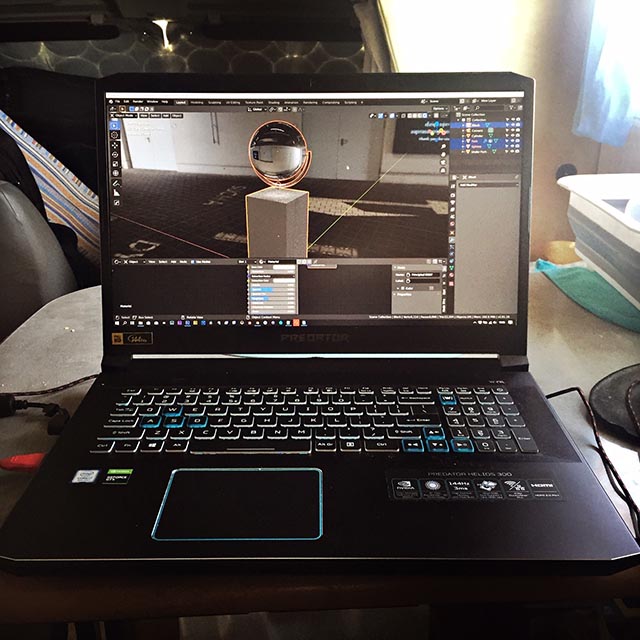 Laptop specs: i7-9750H, 8GB of RAM, GTX 1660, 17″ display
Solar panel: 120W, max 7.2A
Solar charge controller: PWM solar charge controller (so cheap that it has no brand)
Car batteries: 2x Exide Premium 77Ah
Power Converter: GreenCell 300W
Camera: Nikon D800 with Promote Controller for extended bracketing