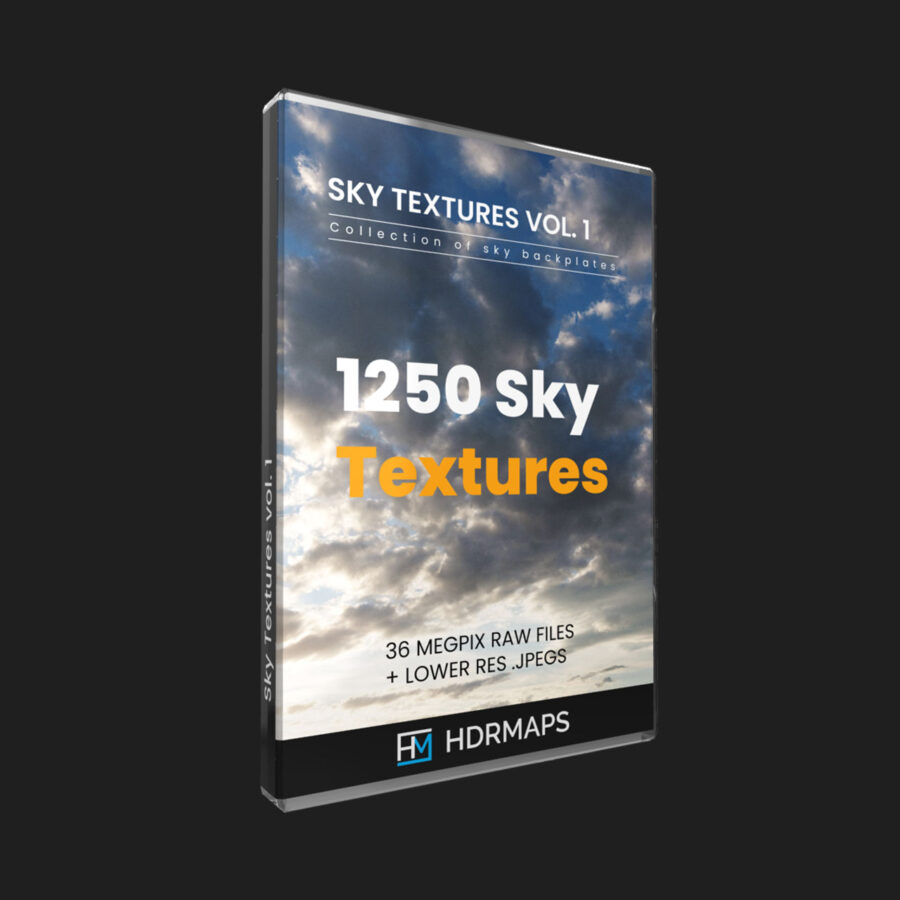 Sky Textures vol. 1
150,00 €
The ultimate collection of 1250 unique sky texture images. It includes lower resolution jpeg files (2.4K – 3K) and full-resolution RAW files, saved as Adobe .dng files (visually lossless). In total: 2500 files, delivered as one zipped archive over 11GB of data! (no compression for faster unpack to your drive). Please refer to the PDF catalog to find what's included. It's huge, it's massive!
Number of Backplates
1250
Pdf
Download
Download size
11921.88 MB
License

Royalty-Free

You are free to:
Use any image from this package in all your projects: commercial or private.
Once you've purchased a license, you can use the RF image for as long as you wish. There is no time limitation associated with the usage of a royalty free image.

You are not allowed to:
Transfer license – The license is entitled to the buyer, and to the buyer only. When you buy an RF image you are not allowed to share it, resell it nor gift it to anyone else.